| | |
| --- | --- |
| Country of Origin | India |
| Language | Marathi |
| Generic Name ‏ | Book |
| Item Dimensions LxWxH | 26 x 20 x 4 Centimeters |
| Item Weight | 200 g |
| Net Quantity | 1.00 count |
About this item
Product ID - sp/1102
From the legendary warrior king Shivaji to the strategic genius Peshwa Baji Rao I, this book covers the lives of 10 Maratha warriors who made their mark on Indian history. Discover the fascinating tales of their triumphs and struggles, their bravery, their sacrifices, and their unbreakable spirit in the face of adversity.
With meticulously researched details and vivid storytelling, "Legends of the Marathas" provides an immersive journey into the world of the Marathas, and the incredible legacy they left behind.
Perfect for history enthusiasts, students, and anyone seeking to understand the rich cultural heritage of India, this book is an invaluable resource for anyone interested in the history of the Maratha Empire.
Experience the epic stories of the Maratha warriors and discover the incredible contributions they made to the history of India with "Legends of the Marathas."
Customers who bought this item also bought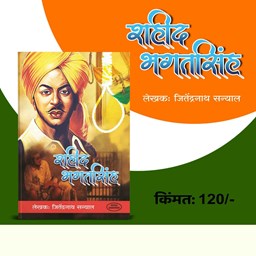 ₹ 115.00
₹ 120.00
(4% OFF)